Trams have been a way of life in Lisbon since 1873, with the installation of the first cars, powered by horse. Unlike the city's remaining funiculars, which have primarily become tourist sights, the trams are still useful and popular with locals. Though… they're touristy, too. We took a ride on the #28, which is known for its breathtaking route past some of Lisbon's most iconic sights.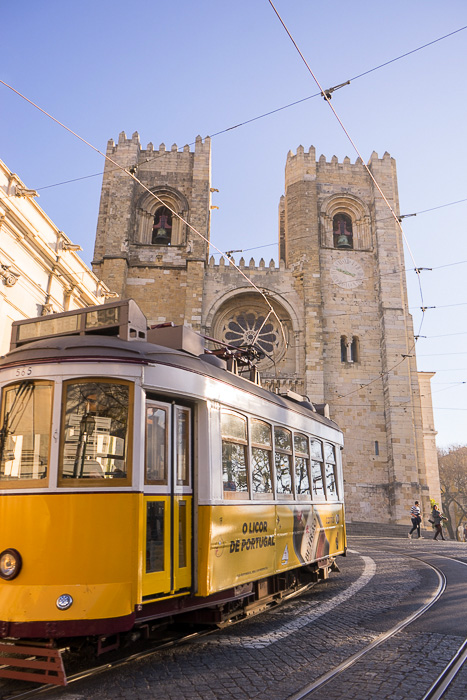 You might wonder why slow, small, jittery trams would still be running in a city that has both a metro and an extensive bus system. But there's a practical reason; many of Lisbon's streets are simply too narrow, and its curves too sharp, to accommodate buses. The metro, while useful, hardly serves the whole city, especially on top of hills. In certain places, the tram is the best option.
At the network's zenith, 27 lines crossed through the city. Today, just five remain, although there has been talk of bringing back more. In fact, in 2016, the mayor acknowledged that dismantling the tram system had been a mistake. The first line to be revived is slated to be the #24, which runs to Campolide.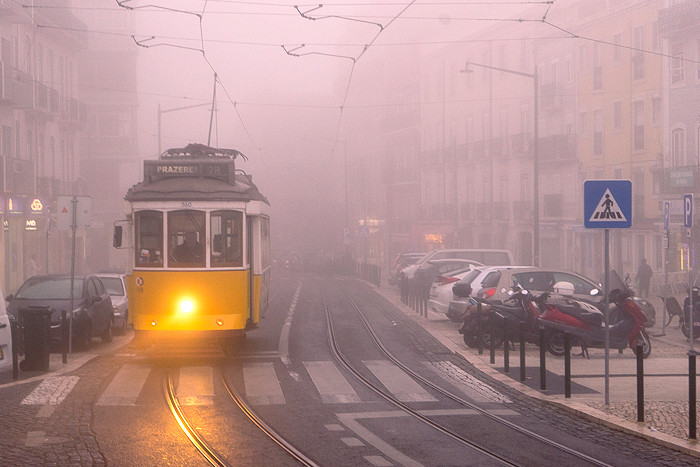 We're all for it; not only are the trams an entertaining way to get around the city, they also seem to be in high demand. It's happened to us plenty of times, that the quickest way to arrive at your destination is not with the metro or a bus, but a tram. #15 is particularly useful, connecting directly to Belém, and we've also taken #12, which makes a handy loop around Mouraria and Alfama.
But the iconic line is the #28. This trip starts in Praça Martim Moniz, and then cuts east and uphill into the neighborhood of Graça. From here, it's a slow descent past the Castelo de São Jorge and the Miradouro das Portos do Sol, where the views over the Tagus are incredible. It further descends into Alfama, past the city cathedral, and then cuts straight through Baixa, before rumbling up into Chiado and out towards Campo Ourique and the Cemitério dos Prazeres.
Location of Martím Moniz Tram Stop
Lisbon Tram Photos And Videos