The Museum of Decorative Arts
Set within a 17th-century palace across from the popular Miradouro das Portas do Sol, a viewpoint that looks over Alfama and the cruise ship docks, the Museu de Artes Decorativas (also called the Fundação Ricardo do Espírito Santo Silva, or FRISS) introduces visitors to the exquisite furniture and design of Lisbon during the Age of Exploration.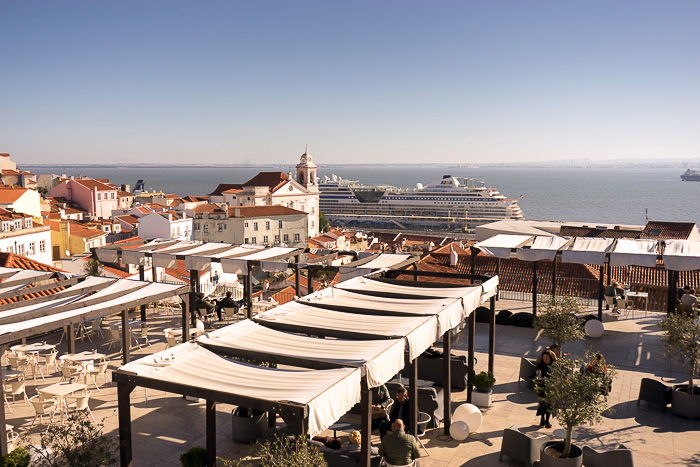 We showed up on a Sunday, around noon, when hundreds of tourists were cramming the Portas do Sol viewpoint, angling for shots of the nearby São Vicente da Fora and the Tagus River. We're averse to crowds, and I almost suggested that we return on a quieter day. But I didn't need to worry… not a single one of these people found their way inside the Museu de Artes Decorativas.
Maybe people aren't all that into furniture? But really, knowledge of (or even interest in) the decorative arts isn't required to enjoy this place. It's worth paying the entrance fee, just to check out the stunning five-story Azurara Palace. The fact that it's a museum is almost a bonus.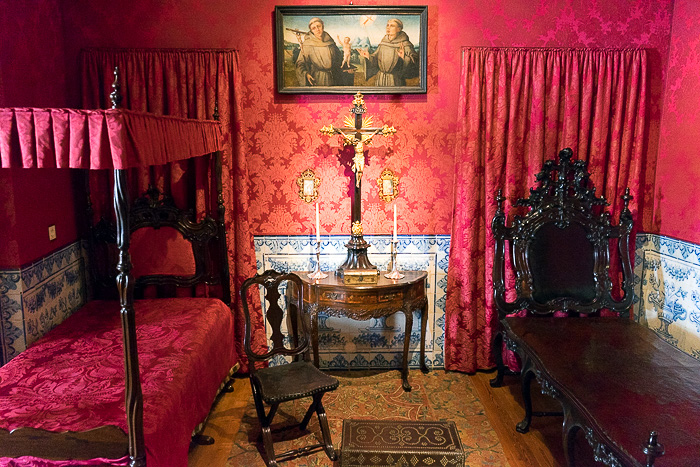 All of the rooms in the palace have a theme, from the oval-shaped Music Room, to the King José room, where the furnishings reflect the style during his reign. Neither Jürgen nor I could be described as "furniture aficionados", but we were really impressed by some of the pieces. I loved a table with curved wooden legs, which could somehow fold into a side table, and had four tops, including a game board.
The most interesting pieces were those that married European to Oriental materials and design. As the first to develop trade with the Far East and to build overseas settlements, the Portuguese were particularly open to foreign influence. The museum does a good job explaining how the exotic styles were adopted, and then turned into something uniquely Portuguese.
With five floors, and well over a dozen rooms, there's plenty in this museum to see, and a visit takes around an hour. We never expected to enjoy it nearly as much as we did.