Erected in the early 16th century as a bulwark against incoming threats from the Atlantic, the Tower of Belém is today a UNESCO World Heritage Site, and one of the city's most famous and popular landmarks.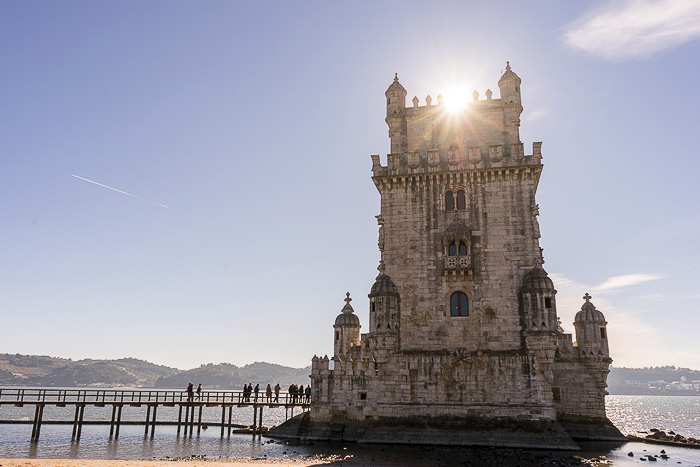 Bucket-list tourism annoys us to death, and it's definitely a problem in Lisbon (a city which many Europeans consider the perfect "weekend destination"). Every visitor seems to have received the same, short list of highlights, and anything not on that list will be skipped — even things that are fairly awesome. Why else would you have hundreds of visitors at the Tower of Belém, and literally nobody at the nearby Palacio de Ajuda? Why would so many cram the viewpoints of the Castle of São Jorge, but not a single person find their way into the São Vicente da Fora?
Are we recommending that you don't go to see one of Lisbon's most famous sights? Yes, I suppose so. At least, don't pay to go inside. The tower is amazing, and you should definitely check it out; you'll probably be in Belém at some point, anyway. But there's no reason to go inside unless you want a headache. Unless you want join a queue to scale a hundred stairs for a view that's better had elsewhere. Unless you want to be jostled by inattentive selfie-snappers and poked in the face by their selfie-sticks. Unless you want to be scared out of your wits by the siren-level alerts which indicate the staircase is now for ascending BEEP-BEEP-BEEP-BEEP-BEEP-BEEP now for descending.
It's a shame, because the tower really is superlative. In 1513, King João II ordered it built on a small island near the shore, as a defensive bastion. The architecture is considered to be Manueline, which is a Portuguese style of Gothic that incorporates nautical elements and foreign influences (also seen at the Mosteiro dos Jerónimos). There's both a large terrace and a four-story tower, as well as a small basement which was used as a prison.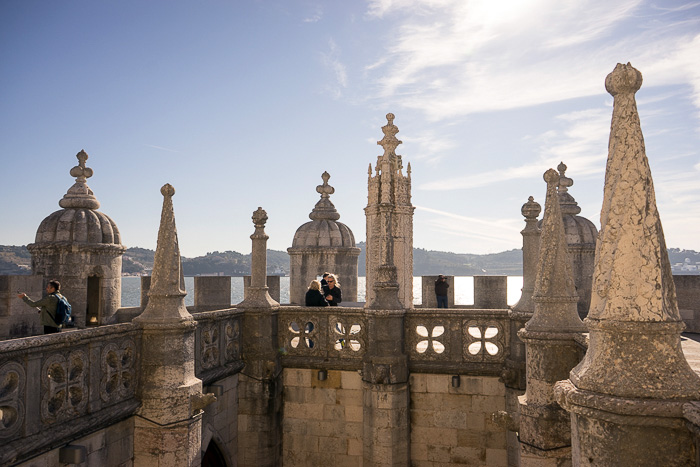 The best way to approach the tower is from the Capela de São Jerónimo, a 15th-century hermitage found on top of a hill in Belém. Although you probably won't be able to get inside the chapel, the path to the Tower of Belém is a straight-shot down a hill lined by mansions, which allows for some great picture opportunities.
Once you're there, the tower is most stunning when seen from the shore. Grab a seat in the sun on the stairs facing the tower, or at one of the nearby cafés, bask in the glory of the tower's unforgettable facade, and save your cash for something else.
Locations: Tower of Belém | Capela de São Jerónimo
–Download our For 91 Days Travel Puzzle Android Game
Tower of Belém Photos