Located within the old Barbadinhos Pumping Station, the Museu da Agua introduces visitors to the once-painful process of bringing drinking water to the people of Lisbon. The museum's highlight is its engine room, where 19th-century steam-powered pumping machines have been preserved in magnificent condition.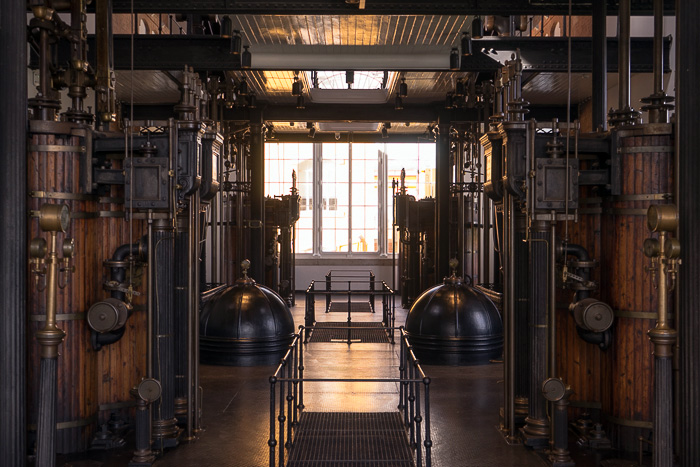 Like most people, Jürgen and I take the availability of drinking water for granted. Turn on the tap, and there it is. We're largely ignorant of the process by which this water arrives into our sinks, showers and toilets, and honestly, it's a willful ignorance; topics like hydraulic engineering, resource scarcity, or filtration just aren't a lot of fun.
But it's not a bad idea to get a refresher every once in awhile. In a surprisingly modern exhibition room, the Museum of Water does an excellent job of explaining the basics of water, with a series of engaging displays that might seem geared toward children, but are jam-packed with information.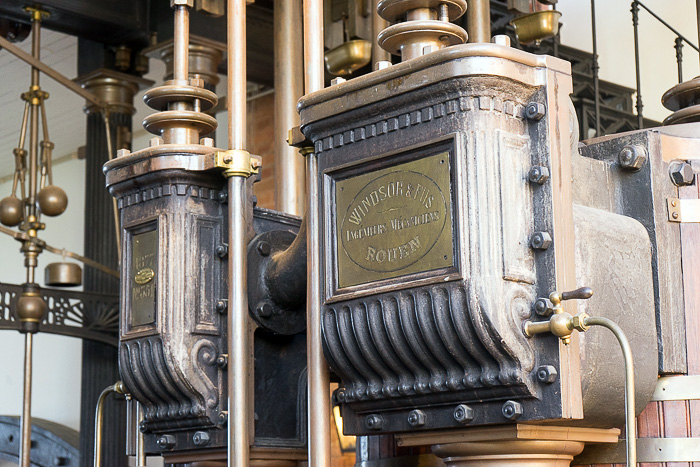 The real draw of the museum, though, is its engine room, where the station's antiquated pumping machines are still in place. This room is so photogenically steampunk, I kept waiting for a Japanese cat clad in goggles and Victorian-era fashion to come in and switch everything on. The machines date from the late 1800s, when Portugal belatedly industrialized, but they look almost new. If you're into the industrial aesthetic, you'll be in heaven.
The Museum of Water actually comprises five sites around Lisbon, including the stunning Águas Livres Aqueduct, and a few reservoirs which you can visit. I can't imagine we'll get to everything, but the Barbadinhos Pumping Station was such an unexpectedly fun excursion, who knows?