If a city can be said to have a birthplace, Lisbon's is the massive stone bluff which soars over the Tagus River Basin. This hill was home to the earliest humans to populate the area, and has served as a fortress and a castle throughout Lisbon's history. Today, the remains of the Castelo de São Jorge serve mostly tourists, who show up in droves to take in the best views in the city.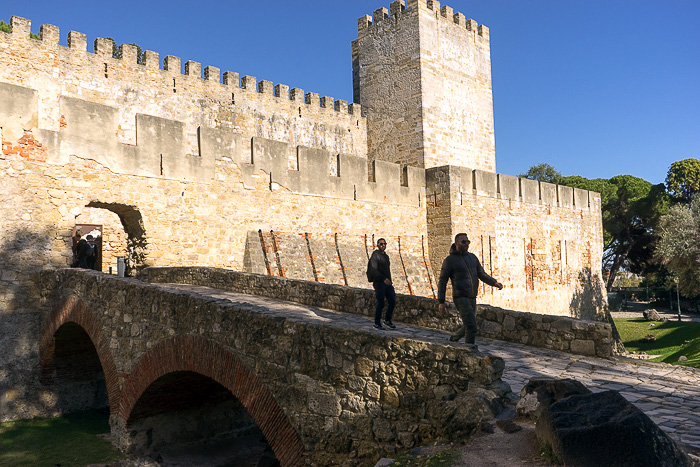 Evidence of human activity on top of the hill dates back to the 6th century BC, when ancient Celtic tribes extended their territory along the Atlantic down to Lisbon. The Romans arrived in 48 BC, and built the first fortifications upon the hill, which were then extended by the Moors. And after Lisbon was conquered for Christianity in 1147, São Jorge became the castle of the Portuguese kings for 300 years.
The castle's fortunes changed at the turn of the 16th century, when King Manuel I moved his court to the Praça do Comércio, to be nearer to the riches flooding in from the New World. Robbed of its purpose, the São Jorge fell into disuse, and was finally put out of its misery by the earthquake of 1755. It wasn't until the 1940s that the castle was rebuilt, as part of efforts to restore Portugal's former glory.
So, although the place itself has a history as old as Lisbon's, the castle's walls are relatively new, which tarnishes the experience of visiting. There is some excavation work going on, but visitors are kept far away the digs, rendering the castle underwhelming from an archaeological standpoint. Likewise, the on-site museum is interesting enough, but won't require more than fifteen minutes of your time, unless you have an unhealthy interest in broken pots.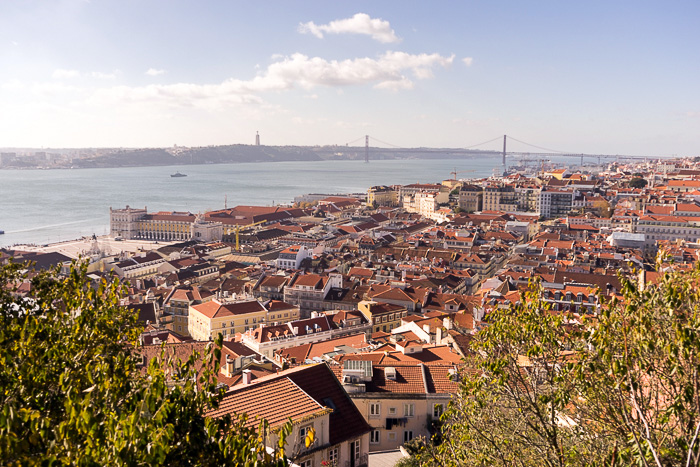 The real reason to visit the Castelo de São Jorge is for the views over the city, which are unassailable. The castle is large, and its vistas extend in every direction, over la Baixa and Bairro Alto to the west, Mouraria and the Avenida da Liberdade to the north, and all the way across the Tagus into Almada. On a clear day, there's no better place to get a sense of Lisbon's size and geography.