One of the most photographed sights in Lisbon is the Santa Justa Lift, connecting Baixa to the Bairro Alto. Built at the turn of the 20th century, this eye-catching Gothic elevator is still in use, although it's currently more for tourists than for locals.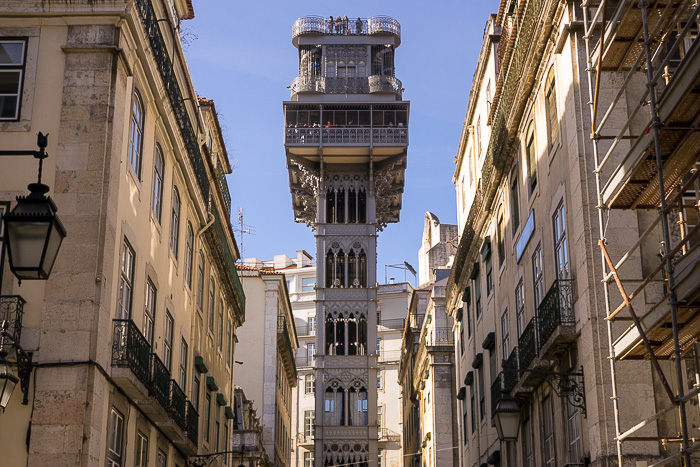 We had been told that the Santa Justa Lift was designed by an apprentice of Gustave Eiffel, which made so much sense that we should've known it probably wasn't true. Actually, despite how widespread the story has become, there's no record of Raoul Mesnier de Ponsard, the Portuguese engineer who designed the elevator, ever having worked with Eiffel.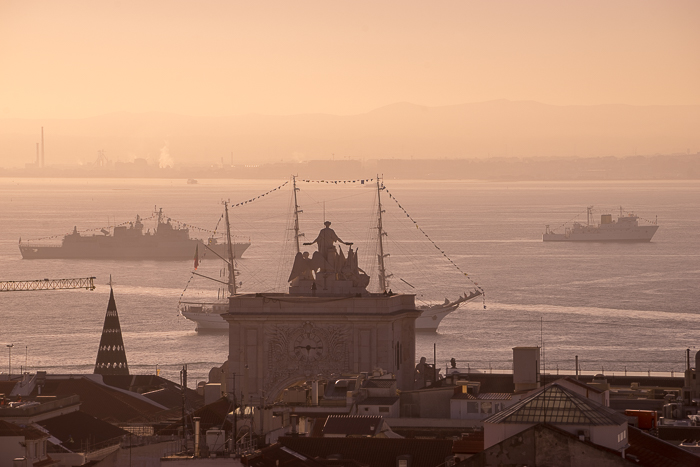 The rickety ride up the historic elevator is predictably fun, but the best part of the Santa Justa is its viewing platform. Ascending a small spiral staircase deposits you on a large terrace with a great view over Baixa, the Praça do Rossio, and the Convento do Carmo.
The only ticket they sell at the gate is one which includes a round-trip elevator fare, along with the viewing platform. This is a little expensive, especially considering you can simply walk back down, or that you might want to stay in the Bairro Alto once you've arrived. If you already have a public transportation card (Viva Viagem), you can use this to ride the elevator, and pay for the viewing platform separately.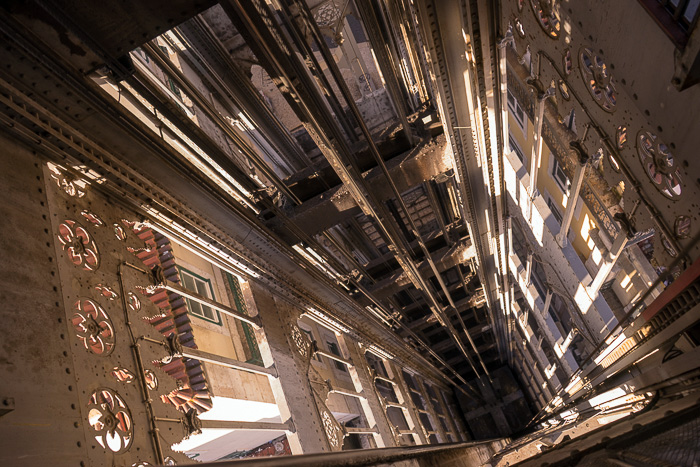 One important tip: if you're planning to visit the Santa Justa Lift, make sure to do so early in the morning, before the big tour groups get moving. We've seen lines around the block, which is ridiculous when you consider that it'd take maybe three minutes just to walk up the stairs. But at 8:30 in the morning, you'll likely be alone.