Lisbon's most attractive residential neighborhood might be Campo de Ourique, found to the west of Estrela. Centered around a lively market hall, the block-shaped streets hide a wealth of restaurants and shops, and make the area feel like an independent village hidden within the capital city.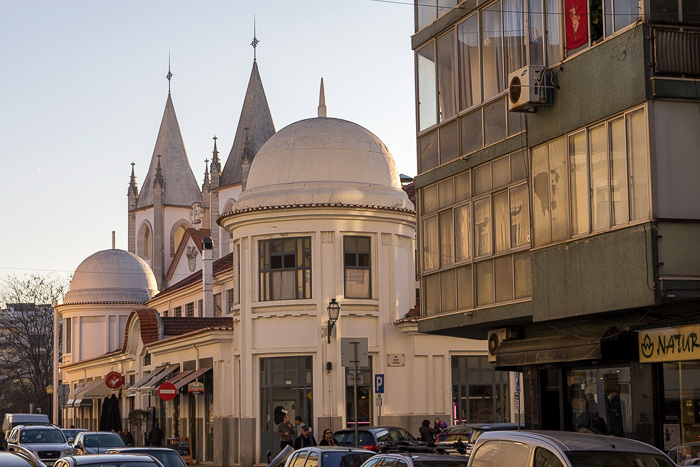 We started our exploration at the Mercado do Campo de Ourique, which dates from 1934. We had arrived around lunch time, and found the market completely packed with locals perusing an eclectic mix of regular produce stands, hip beer joints, and upscale dining options. This must be the only time we've ever seen a mustached hipster ordering sushi, shoulder-to-shoulder with an old woman buying onions.
The scene inside the market was fun but hectic, and we soon sought refuge in the neighborhood's grid of streets. This is one of Lisbon's newer neighborhoods, and was farmland until as recently as the late 19th century. Although the streets are logically organized into rectangular blocks, the architecture of Campo de Ourique is all over the place: stately 19th-century homes sit right next to blocky modern constructions. Not everything is beautiful, but the patchwork quality is interesting.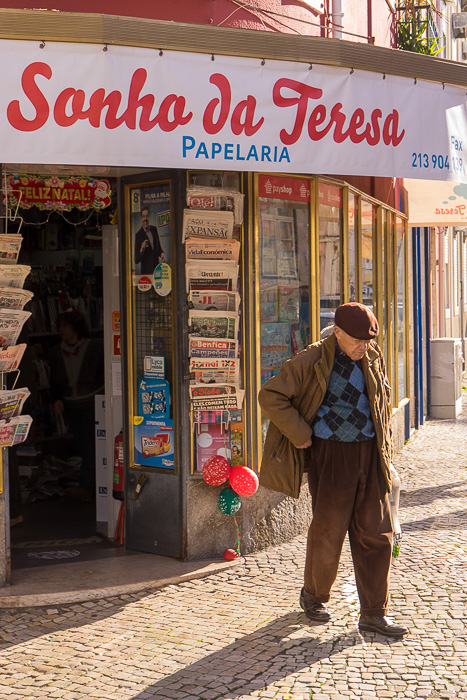 There aren't a lot of tourist sights in Campo de Ourique. In fact, apart from the market and the museum-house of Fernando Pessoa, there aren't really any. But I imagine the residents like it that way. This is a neighborhood in which to live, not to sight-see, and there are shops and restaurants catering to all levels of society. Although we considered a few fancier places, we sat down with a bunch of locals in a Tasca Imperial, and enjoyed a cheap, delicious lunch.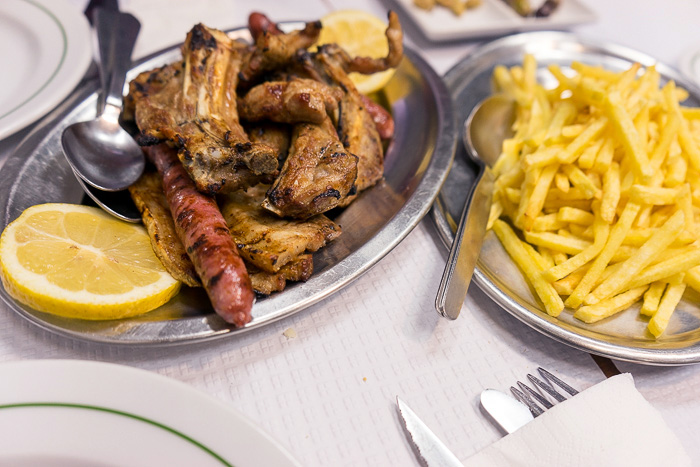 Although it's high atop a hill, Campo Ourique is easy enough to reach, as it's nearly the last stop on the popular #28 tram line. The market is great fun, and if you're in the mood to see a more relaxed, residential side of Lisboan life, you could hardly do better.