What is it about rich people, always choosing the highest neighborhoods in which to live? Do they have to literally lord it over the rest of us? Apparently so, because in a hilly town like Lisbon, you can bet that the highest hills are going to be populated by the richest people. It's a law as immutable as gravity, and should you be in doubt, then please check out Lapa. Just make sure to step out of the road as the Porsche SUV blasts by.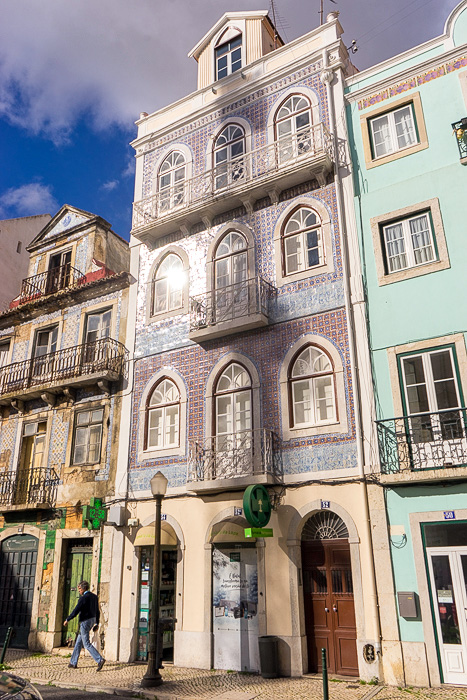 I'm exaggerating a little. The days of the Portuguese aristocracy are a thing of the past, and although there is an elevated Porsche-per-capita ratio in Lapa, this neighborhood is no longer all that exclusive.
In fact, once we took a good look around, we noticed that while many of the buildings in Lapa are handsome, a good number of them are abandoned, such as the estate at 39 Rua Buenos Aires. You get the feeling that as the city started to expand, the rich people who like to hold themselves at a distance realized that Lapa was suddenly too central. "To Ajuda," they cried, fleeing in panic. "To Belém!"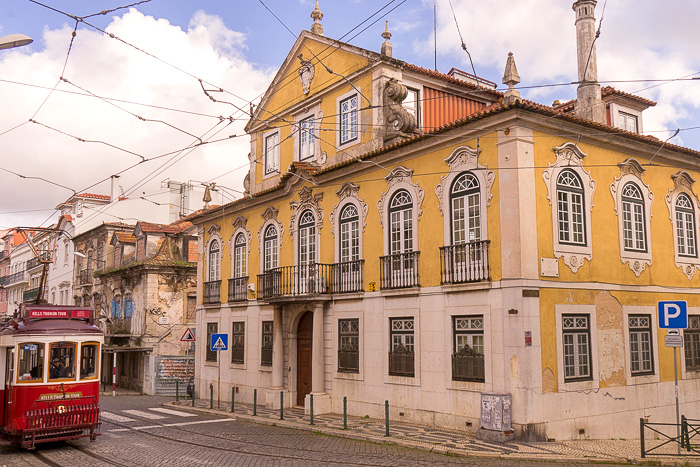 We found Lapa nearly terrifying in its silence, although it must be said that we were visiting on a winter weekend. We'd go for entire blocks without seeing another soul, and had trouble finding a single restaurant open for lunch. It's not like this is a ghost town; people clearly live here, but we hardly saw a single one of them.
Maybe they were all in their apartments, admiring the views over Lisbon. Lapa crowns one of the city's highest hills, and the views are predictably impressive. Just looking down Rua São João da Mata, from Rua Lapa, we almost got dizzy. The long, steep, sloping street would work fabulously as a ski jump.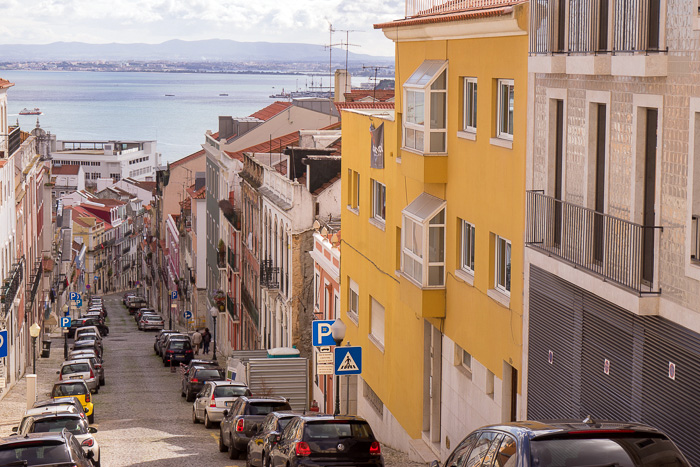 There are a few sights in Lapa, such as the prominent Basilica da Estrela and its neighboring garden, as well as the neoclassical Assembleia da República, which is Portugal's parliament. But the best reason to visit the neighborhood is to appreciate the quiet residential feel, and check out the views from on high. It wouldn't be a bad place to live, especially since it's now accepting peasants.
Location on our Map: 39 Rua Buenos Aires | Lapa-São João da Mata | Basilica da Estrela | Assembleia da República