The Basilica and Jardim da Estrela
The Basilica da Estrela lies west of the Baixa, in the upscale neighborhood of Lapa. Built by the Queen of Portugal to fulfill a promise to God, the church sits atop a hill, with a giant dome that's visible throughout Lisbon. We visited both it, and the adjacent Jardim da Estrela on an overcast Sunday.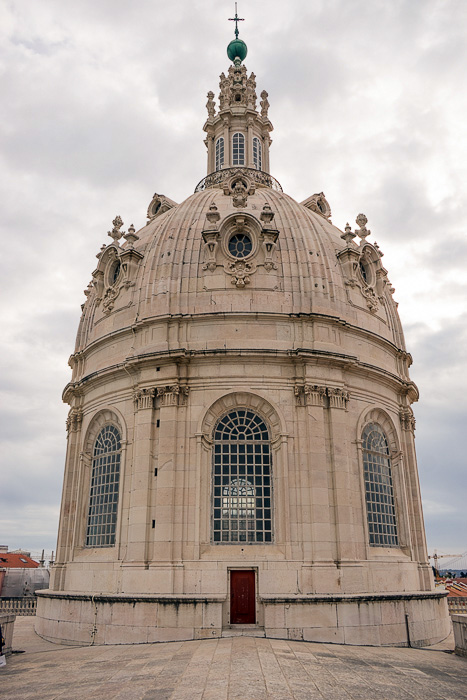 Queen Maria I reigned between 1777 and 1785. In Portugal, she was known as Maria the Pious, while Brazilians called her Maria the Mad (in my book, the terms are synonymous). In any case, it was probably a function of both insanity and religious fervor which caused her to make a promise to God, that should he grant her a son, she would build him a new basilica. José was born in 1761, and Maria was true to her word, beginning construction on the church in 1779.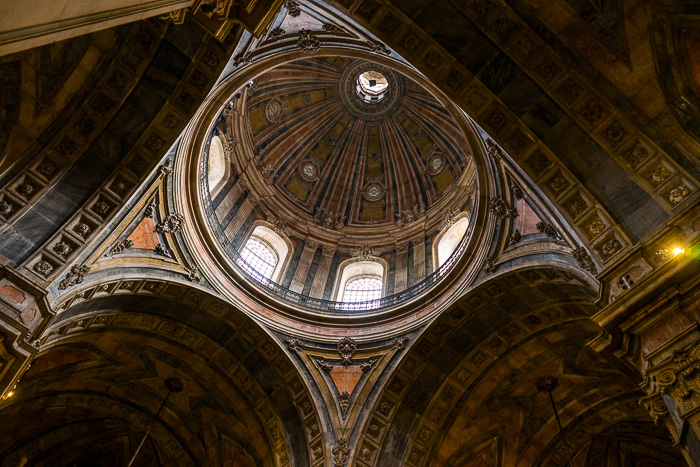 God, of course, has a wicked sense of humor and little José died of smallpox two years before the completion of the basilica.
Today, you can pay a small fee to ascend to the dome of the church, where there's a terrace with nice views over Lisbon. The church itself is gorgeous, with floors and walls of colorful marble. Close to the altar, through a small door hidden behind a tomb, we found an amazing nativity scene from the early 19th century, with hundreds of figures carved from cork and terracotta. (Pictures were unfortunately forbidden).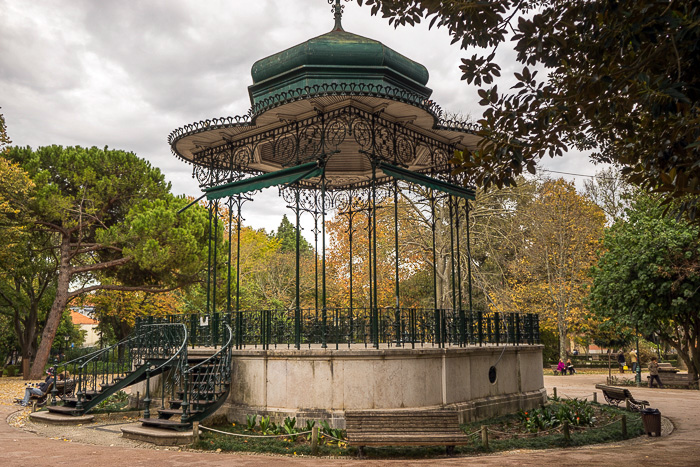 Just across from the church is the Jardim da Estrela, inaugurated in 1842. This is a large public park, with lakes, statues, a wrought-iron bandstand, winding paths, and a popular open-air cafe. Despite the weather, it was perfect to be visiting on a Sunday, because families were everywhere, with kids playing soccer and racing their scooters recklessly down the gently sloping paths. Another beautiful place in a city which is proving to be abundant with them.