Shops with History in Baixa
Reconstructed after the 1755 earthquake in accordance with an ultra-rational plan devised by the Marquis de Pombal, Lisbon's Baixa (or "Lower") district is a rectilinear grid of streets at the base of the city's main valley. Many of the shops that were opened during the earliest days of the neighborhood's rebirth are still in operation. We checked out 22 of these "lojas com historia" ("shops with history") during a long day spent exploring Baixa.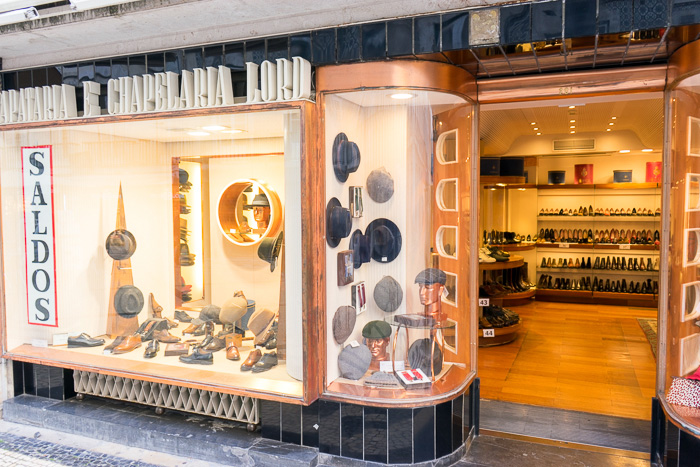 Lojas com Historia is part of a municipal effort to highlight the city's classic shops. They have an excellent website, with an interactive map listing dozens of shops located throughout the capital. I sat down with pen and paper, and noted the addresses of 22 within Baixa. Our plan was to walk up and down the streets in a snake-like pattern, and visit them all.
I won't detail each shop individually, but this turned out to be a fun treasure hunt. We visited stationary shops, fine clothes sellers, haberdasheries, an optician, kiosks, and restaurants. We couldn't resist going into the Confeitaria Nacional, a bakery which has been in the same location since 1829, and owned by the same family. We also enjoyed looking at the old signs in the windows of Franco Gravador, a sign-maker which has been operating for just over 100 years.
We entered most of the shops, but admired some of them from the street. Most of the owners are proud of their history, and have no problem with tourists taking a few pictures. But that's not always the case; we saw a few "No Photography" signs in windows, and were confronted rudely by the manager of the Conserveria de Lisboa, which sells tin cans of fish. "You can't just come in and start photographing. Ask permission, it's only polite!" Actually, we had asked permission, albeit from a different employee, and we had even bought something. We tried to explain, but she was already committed to treating us like inconsiderate tourists, and wouldn't listen.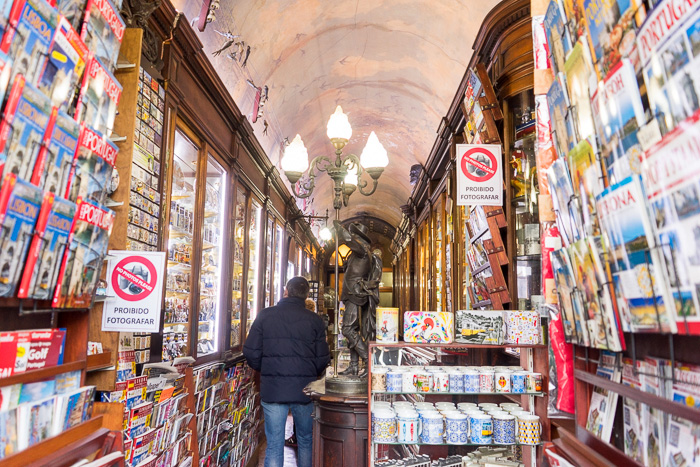 Anyway, that's just Lisbon: generally friendly, but sometimes terrifically impolite. Overall, visiting these shops was a great way to see Baixa, and it really gives you a sense for Lisbon's history.
Lojas Com Historia: Website