The Chalet of the Countess of Edla
Elise Hensler, an American songstress who won the heart of the king, might as well have been living in a fairy tale. Her Swiss-style chalet in the woods of Pena certainly looks straight from the minds of the Brothers Grimm. We visited, to learn a little bit about the Countess and check out her unique home.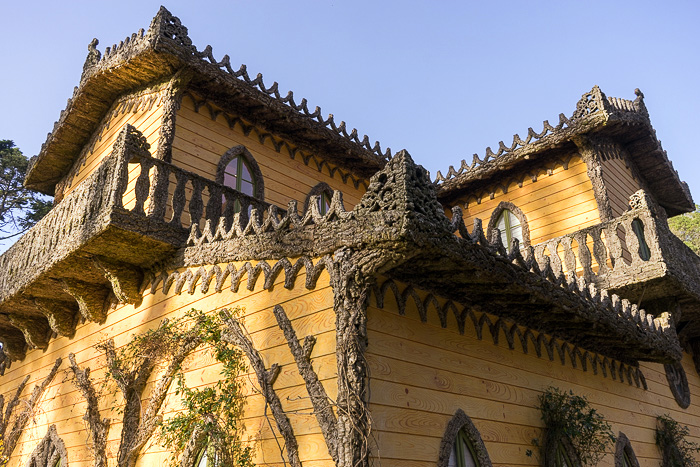 Elise Hensler was born in Switzerland, but moved to Boston when still a child, where she became an American citizen. She studied opera and returned to Europe as a young adult, living in Paris and joining the Teatro alla Scala, in Milan. Eventually, her job took her to Portugal for a performance at the São Carlos theater, where Ferdinand II was in attendance.
At this point, Ferdinand was no longer actually king of Portugal — he had only held the title through his wife, Queen Maria II. When she died, in 1853, the crown passed to their son Pedro V, for whom Ferdinand acted as regent. But still, even a former European king isn't too shabby. Elise became his lover and, soon, his second wife. Although she wouldn't ascend to the royalty through the marriage, she was granted the title of Countess of Edla.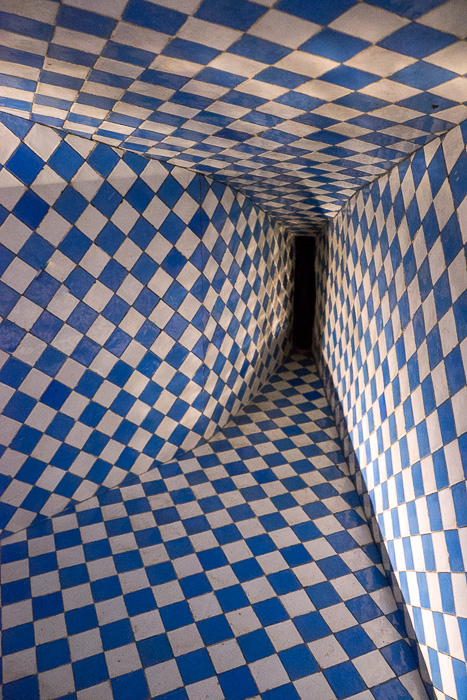 The chalet in which she lived is utterly charming, and the alpine architecture reflects her Swiss origins. We knew immediately, though, that this couldn't possibly be her actual house, because it looks brand new. After having fallen in to neglect, the original chalet was consumed by fire in 1999. The house was completely restored in 2011, and re-opened to the public.
There has been an effort to bring back the original elements. Most notable is the abundance of cork in the decorations, such as in the walls, and within the tiles of the dining room. There are just a handful of rooms, and you can see the entire chalet within fifteen minutes. Afterwards, it's worth wandering around the gardens which surround the house, where Elise and the King engaged in their joint hobby, botany.