With its castles, hills, fog and forests, Sintra looks as though it was ripped straight from the pages of a fairy tale. For centuries, this was the preferred retreat of Portuguese kings, and its beauty has been celebrated by legions of poets, painters and authors. In order to properly soak up the atmosphere, and to visit everything it has to offer, we decided to spend a week there.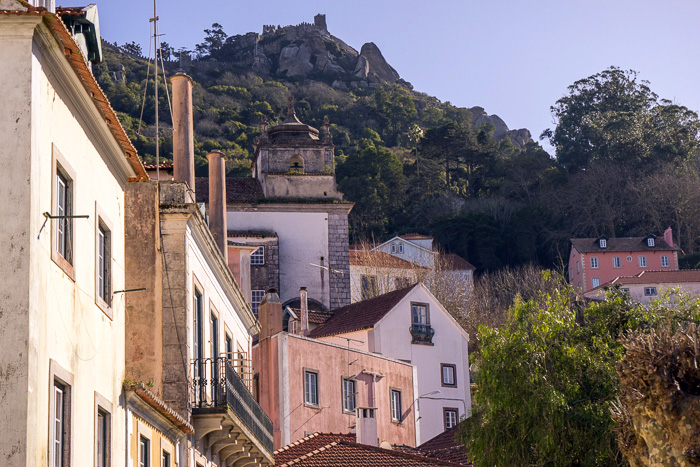 Less than an hour away by train, Sintra makes for a popular day trip from Lisbon, and this was initially our plan. Pop up, see a castle or two, and be back in time for dinner. But as we researched, we kept adding days. The list of palaces alone was intimidating! The National Palace, and the Pena Palace, and the Monserrate Palace, and the Regaleira Palace… to say nothing of the mysterious convents, the Moorish castle, the parks, and the chalets! And then there's the forests, beaches and the coast?! Yeah, we had our work cut out for us.
Sintra is best known for the castles which litter its landscape. A region of such natural beauty, so close to the capital, this was an obvious choice for royalty to spend their summers. The aristocratic classes followed, building fabulous chalets in and around town. Some of our best hours in Sintra were spent driving around the curvy streets, admiring the old mansions, and debating which one we'd purchase and restore, should we hit the lottery.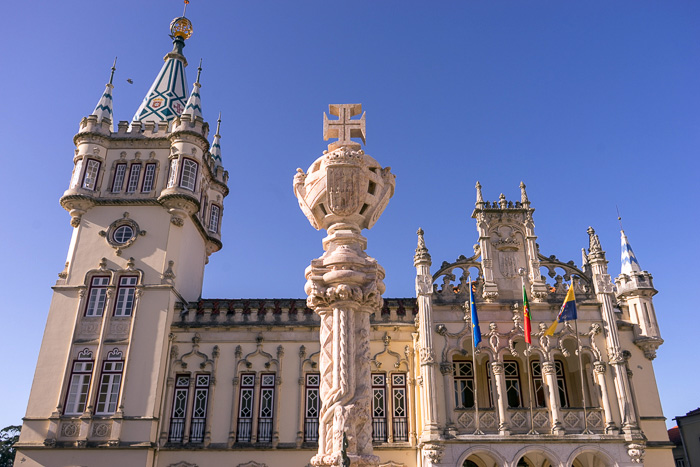 Following the 1755 earthquake, many of Sintra's homes were left in a state of disrepair, creating an enigmatic atmosphere that was soon discovered by travelers and romantics. Writers like William Beckford lived here, while painters like João Cristino da Silva tried to capture its mysteries. After his visit, Lord Byron immortalized Sintra as a "Glorious Eden".
Our week in Sintra flew by; as we suspected, there was simply too much to see, and by the time we returned to Lisbon, we were exhausted. But we we were also completely enchanted; even though it's become extremely popular with mass tourism, Sintra remains a magical place. We won't be forgetting our time there anytime soon.