We had been to MegaJesus and walked through the town of Cacilhas, but otherwise hadn't explored the area across the Tagus from Lisbon. So on one of our final days in Portugal, we took the ferry from Belém to Trafaria, to check out the town and its Atlantic-facing beaches.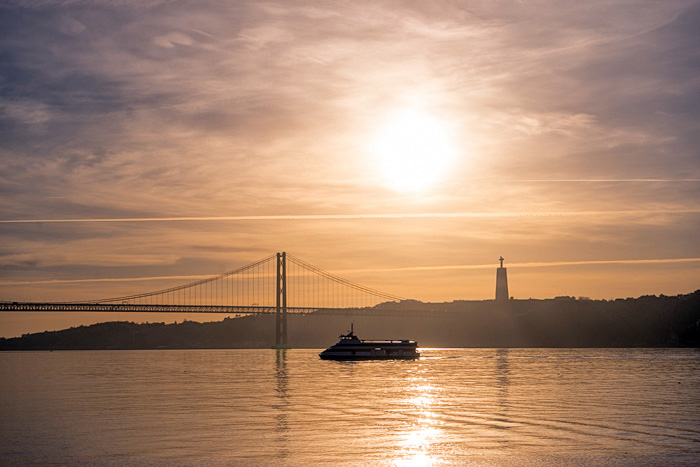 The ferry across the river is short and cheap, and in no time we were sitting on a bus, taking us from Trafaria's port to the Costa da Caparica, just a couple kilometers away. Our plan was to walk along the beach, back along the coast to Trafaria, where we'd get lunch and return home.
The beaches of the Costa da Caparica are beautiful; wide, wind-swept expanses of sand, protected from the mainland by small dunes. During summer weekends, this place must be extremely popular, considering how easy it is to reach from Lisbon. Today, though, we were sharing the beach with only a few people walking their dogs.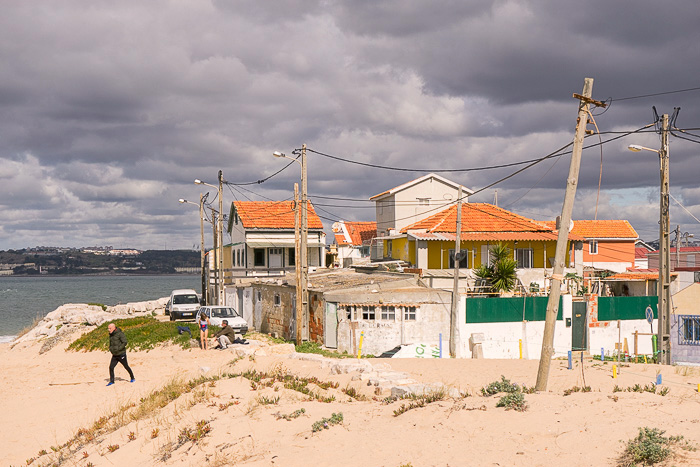 At the ramparts, closer to the Lisbon side of the peninsula, about a dozen guys were casting lines into the water, hoping to catch robalo (snook) and lubina (European bass). With the waves crashing up onto the rocks, soaking anyone who got too close, we didn't stay long to watch them work.
The walk back into Trafaria was more adventurous than we had anticipated, because we passed through an impoverished mini-settlement of ramshackle houses… shacks, really, which looked as though they cost about €20 each to construct. Perhaps it had been naive, but we hadn't realized that there were such ghettos this close to Lisbon.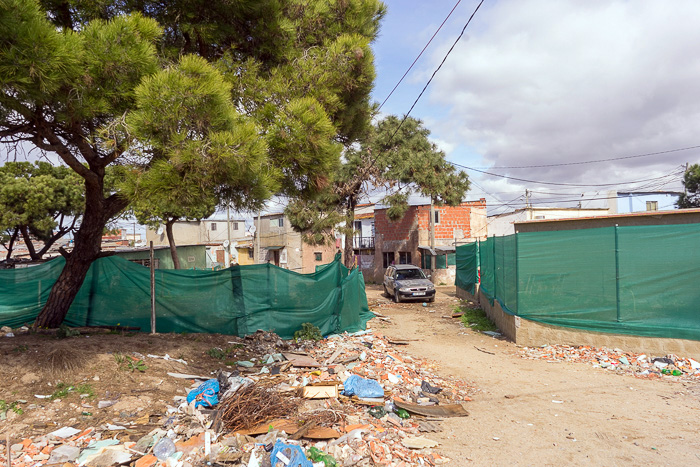 Back in Trafaria, we were starving, and followed the crowds into Restaurante Piri Piri. Even though Trafaria is relatively small, this place was packed, mostly with locals. Of course, that's a very good sign, and we weren't shocked to discover that our meal was both cheap and delicious.
This was a perfect little day trip, and we were in great spirits when hopping back on the ferry to Lisbon. In summer, when you can actually get into the water, it's probably better… but even in winter, Trafaria provides a nice escape from the big city. It's just across the water, but feels much farther away.
Locations on our Map: Costa da Caparica | Restaurante Piri Piri