As our third month in Lisbon started, we took the first of two extended road trips we had planned. For this one, we'd be spending five days south of the capital, in and around Setubal, Portugal's third-largest city. Before arriving there, we made a pit-stop in Palmela, a small village in the hills.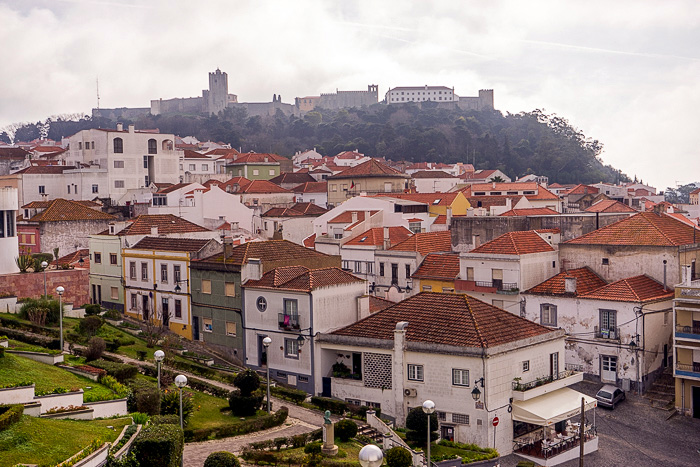 Without a doubt, the highlight of Palmela is its castle, originally inhabited by the Moors from the 8th to 12th centuries. We weren't expecting to find much else, but little Palmela managed to surprise us with some other interesting sights. There's been some effort at attracting tourism, and a walking route posted on signs throughout the town leads to churches, viewpoints and attractions. We loved the Igreja da Misericórdia, with its gorgeous 17th century tiles and minuscule size, as well as the arched arcade of the old Town Hall.
Our favorite sight in town, though, was the São João Cinema, which boasted Portugal's most modern projectors when it opened in 1952. We were surprised to find the doors open, and stepped inside to discover a beautiful art-deco theater, which looks just as it must have 60 years ago; even the 1952 projectors are still in use. The woman working the desk seemed perplexed by our enthusiasm, but had no problem with us looking around.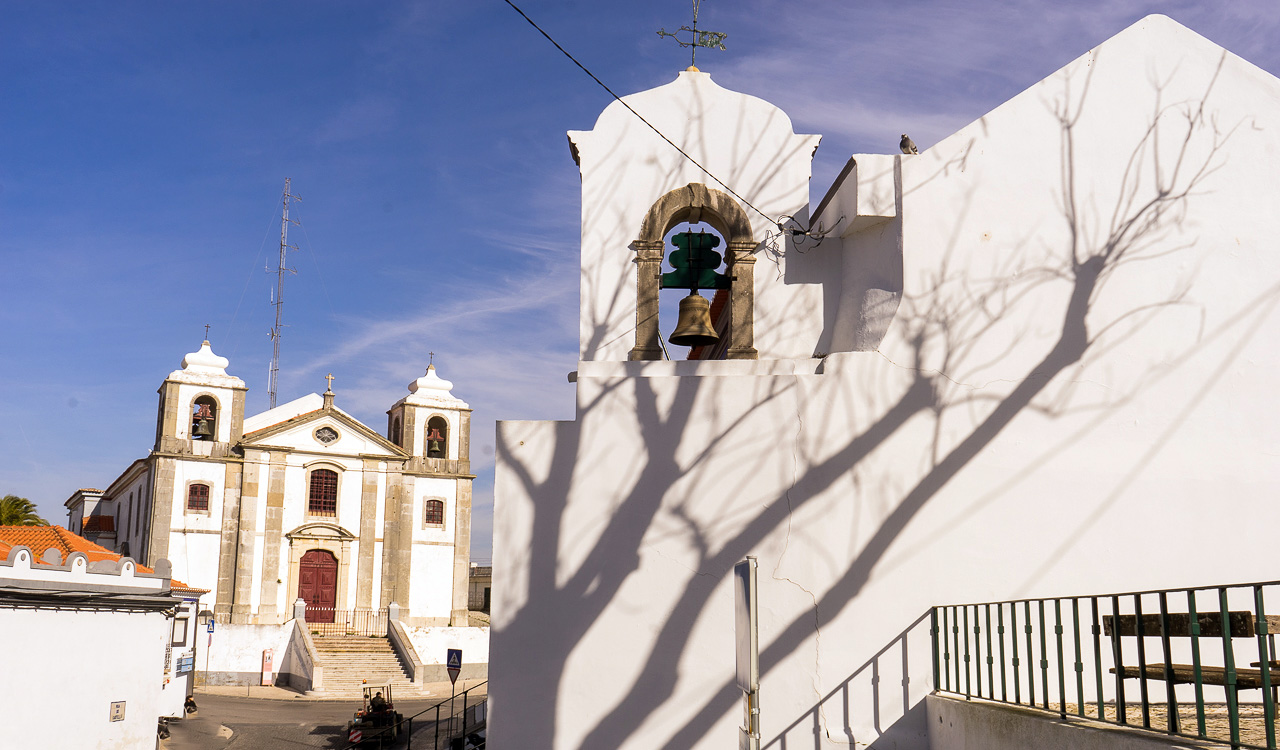 For lunch, we found an excellent restaurant called Terceira Geração, down a side alley next to the Igreja da Misericórdia. We can definitely recommend this place: the food was great, the staff friendly, and the prices incredible.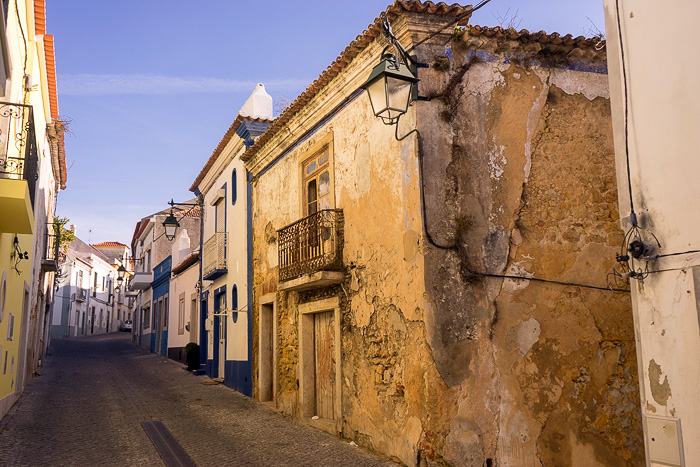 With full bellies, we were ready for the ascent to the castle… a hike which had seemed daunting, but actually turned out to be pretty easy. From afar, the castle had looked impossibly high, but once you're already in Palmela, it's no problem, and the walk can be done through a lovely park. With its strategic location near Lisbon, and its unassailable views over the entire region, this castle has serious history. It changed hands numerous times during the Christian Reconquest of Portugal, and for centuries served as the seat of the Order of Santiago. Today, the castle has been opened for tourism, and also hosts an upscale hotel.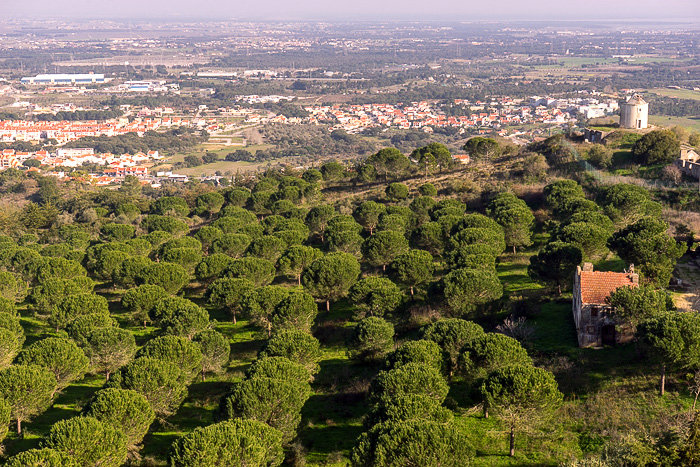 We hadn't really expected to enjoy Palmela so much. This isn't the kind of town that you'll want to spend weeks in, but for a day trip, it's perfect. Best of all, we didn't see a single other foreigner; definitely a first, since we arrived in Portugal.
Locations on our Map: Igreja da Misericórdia | Teatro São João | Terceira Geração | Castelo de Palmela