The Chinese Pavilion (and Its Siblings)
One of the most distinctive bars we've seen in all our years of travel is Lisbon's Pavilhão Chinês, or Chinese Pavilion. With its billiards tables and plush old sofas, along with the hundreds of antique toys encased in the walls, this instantly became one of our favorite places in the city. We visited it, as well as a couple other bars owned by the same proprietor.
Pavilhão Chinês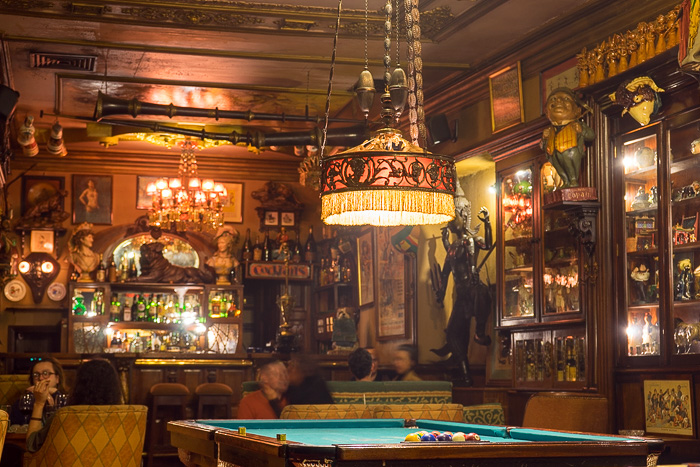 Luis Pinto Coelho purchased this property in 1986 with the intention of displaying his collection of curiosities. The idea for a bar didn't come until later; he and his friends spent so much time drinking and hanging out in this cozy space, it was a natural progression. Today, the Pavilhão Chinês has become one of the coolest joints in Lisbon.
With €5 drafts, the prices aren't cheapest in town, but it's easy enough to justify by pretending there's an extra surcharge for visiting the "museum". Anyway, it's probably a good thing that the bar isn't extremely affordable; otherwise, I'd be such a regular, they might as well encase me in glass, too.
Procópio Bar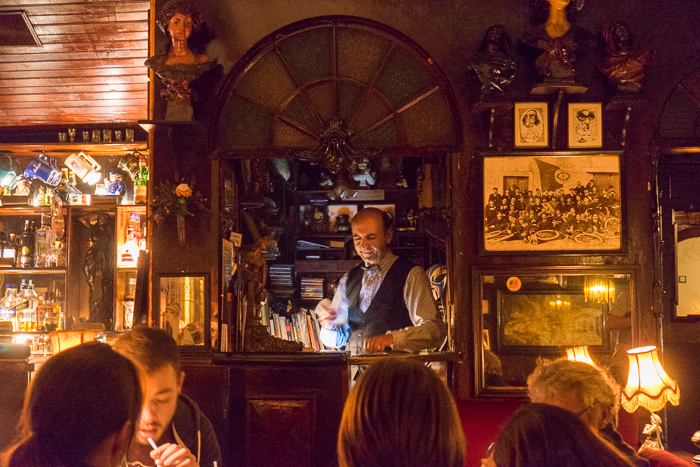 Found near the Amoreiras cistern, the Procópio Bar has been around since 1972. But upon entering, you'll think you've stepped directly into a 1920s speakeasy. This is a classic space in every sense, from the correctly-dressed waiter, to the cozy decor, to the fact that you can still smoke inside. The bar is tucked away in a cul-de-sac facing a fountain, and you have to know exactly where it is… there aren't any signs, and you even have to ring a doorbell to be let in.
Foxtrot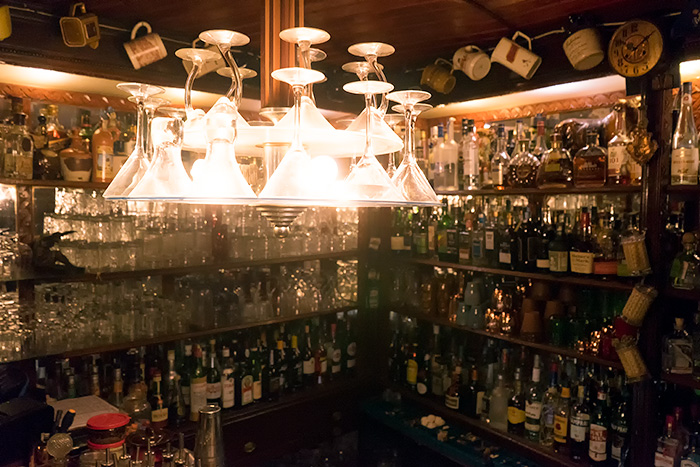 Yet another richly decorated bar, with the same vibe (and owners) of the Chinese Pavilion and the Procópio is the Foxtrot, in Campo Ourique. This is a much larger bar than the Procópio, and aims to be a "typical English pub" in Lisbon. But there's nothing typical about this place. We showed up on a night they were doing dance lessons. The sight of a dozen people practicing tango, with no music being played, fit the surreal, anachronistic atmosphere of Foxtrot perfectly.
There's one more bar owned by Luís Pinto Coelho, which we didn't have a chance to visit, called Paródia, near the Basílica da Estrela.
Chinese Pavilion Photos: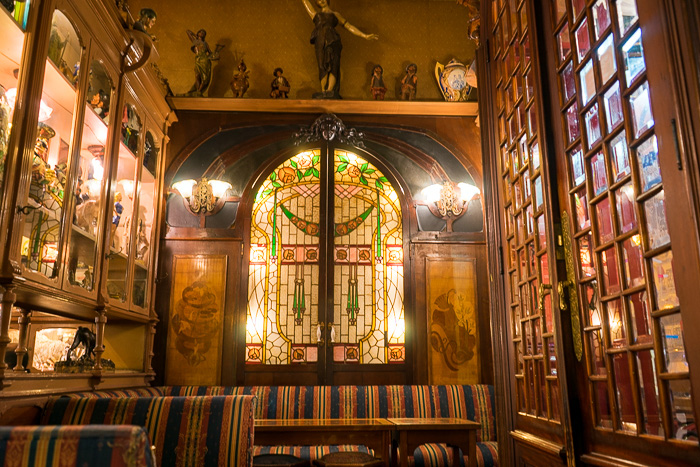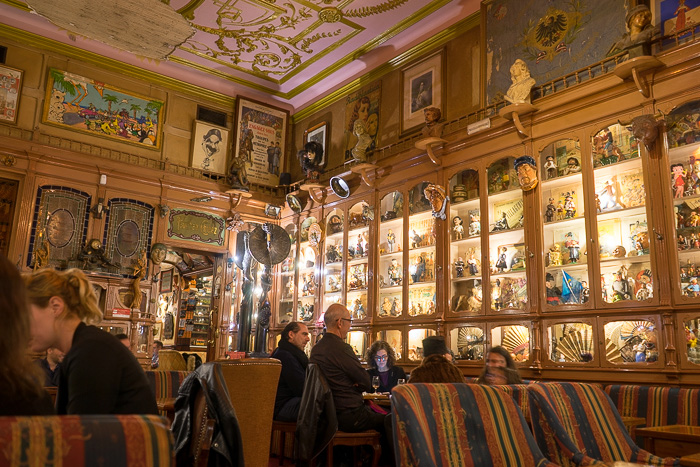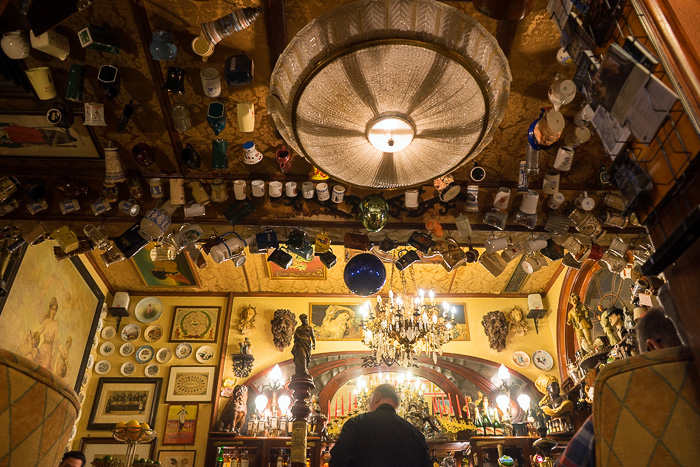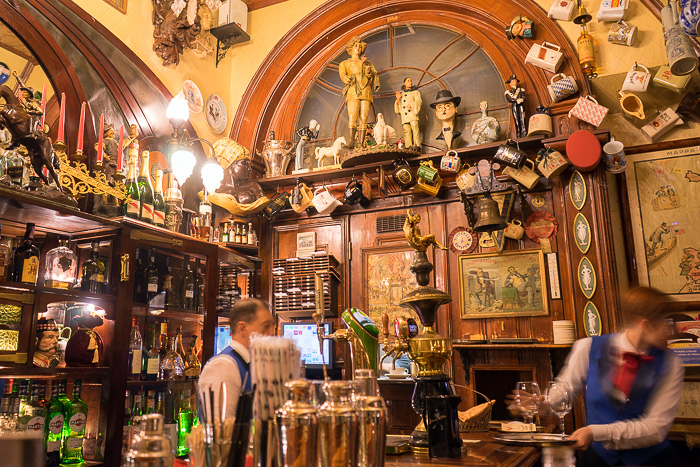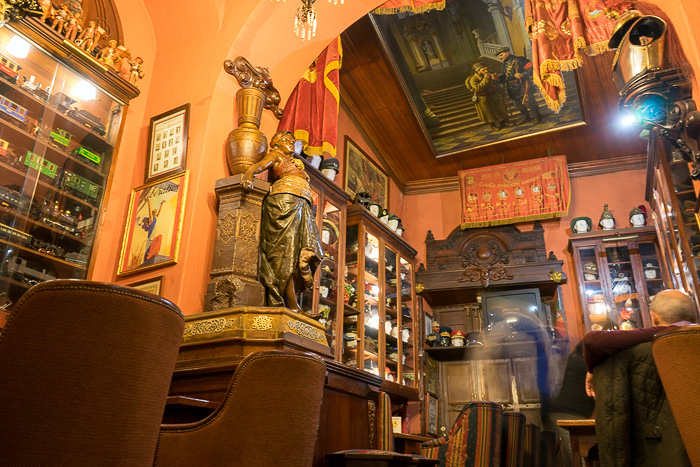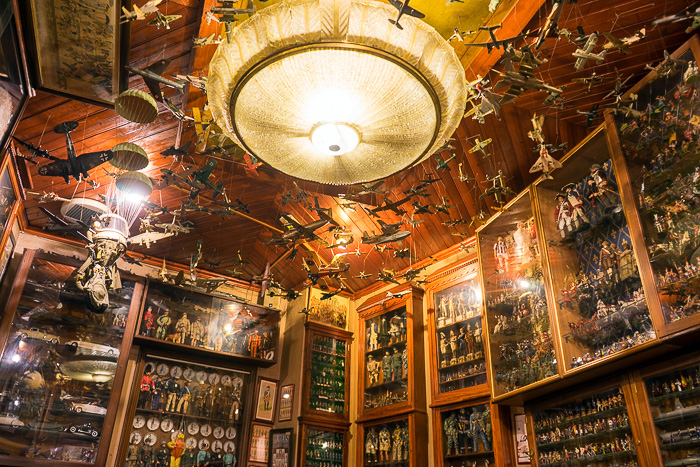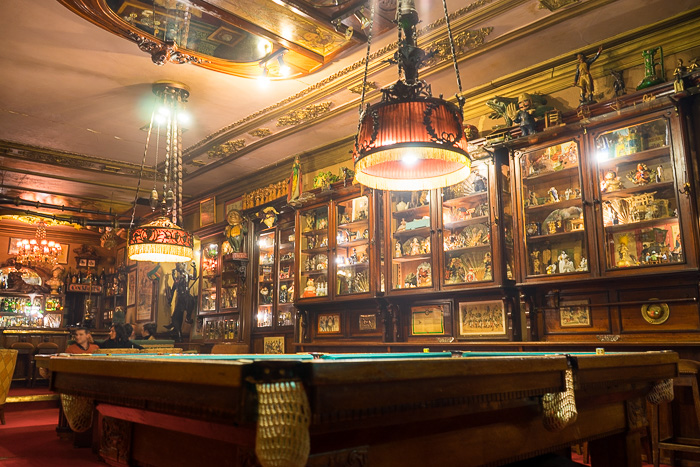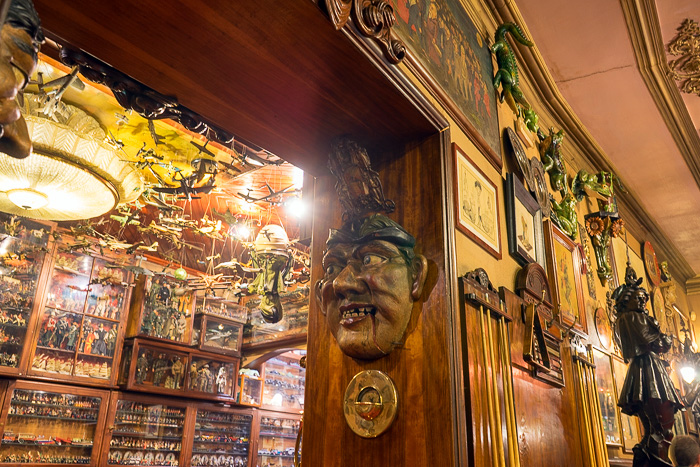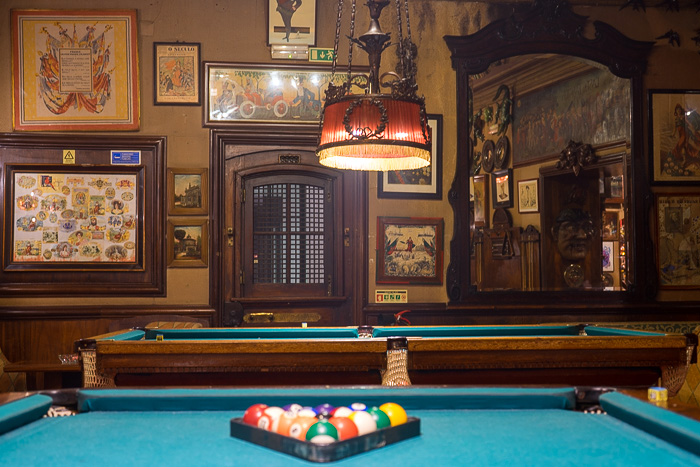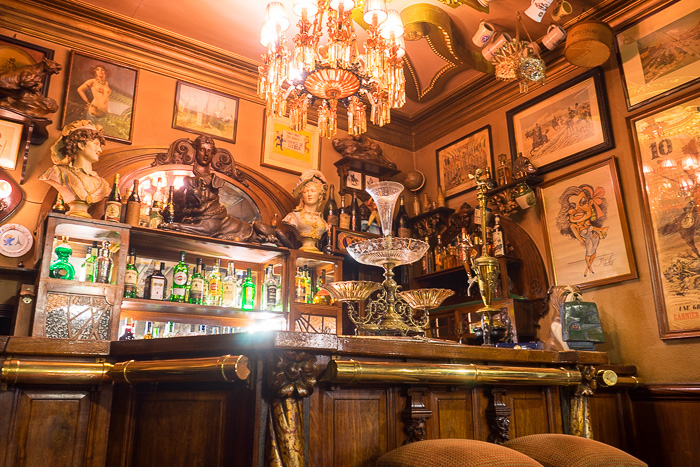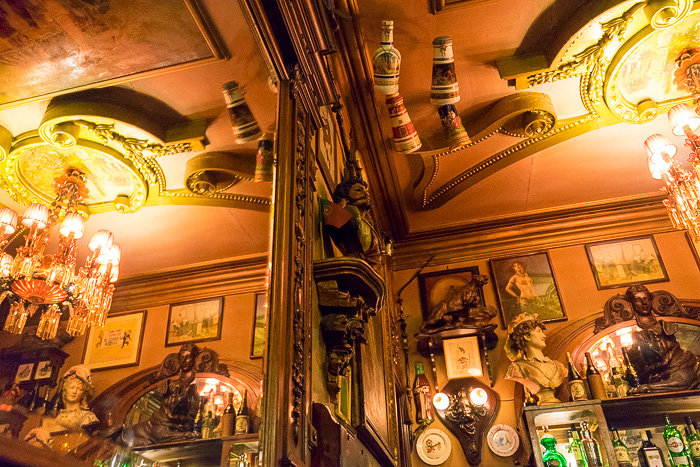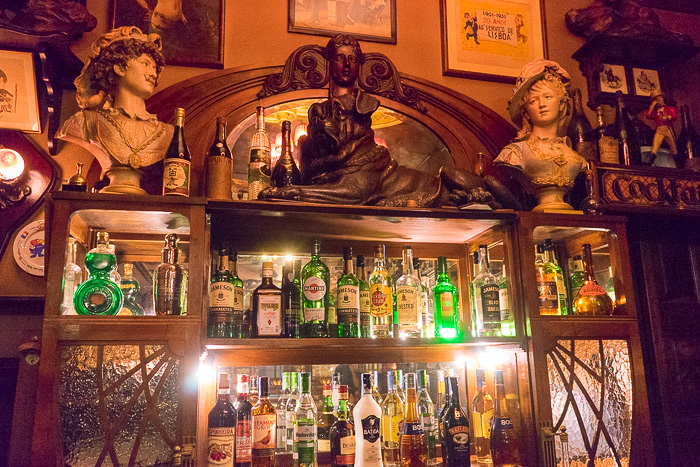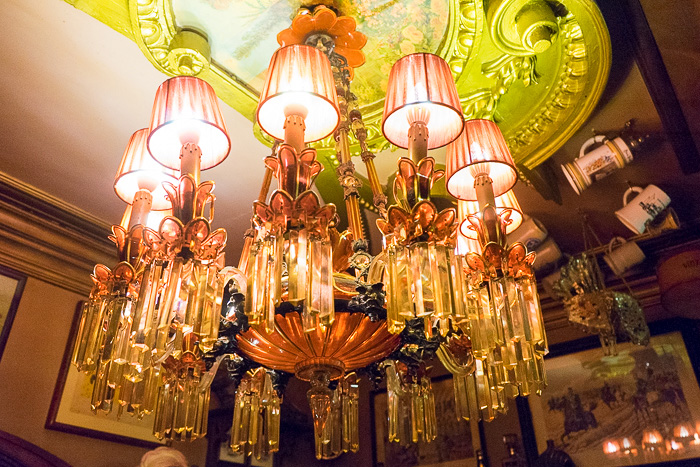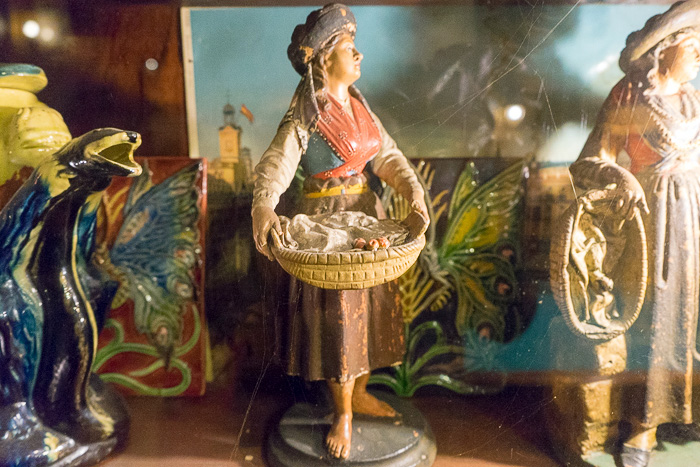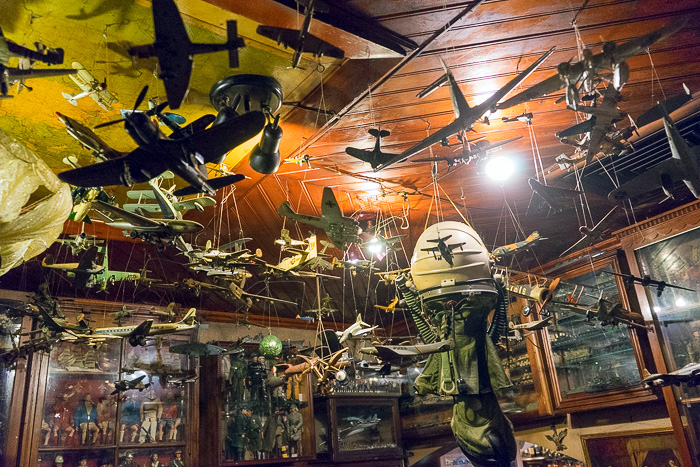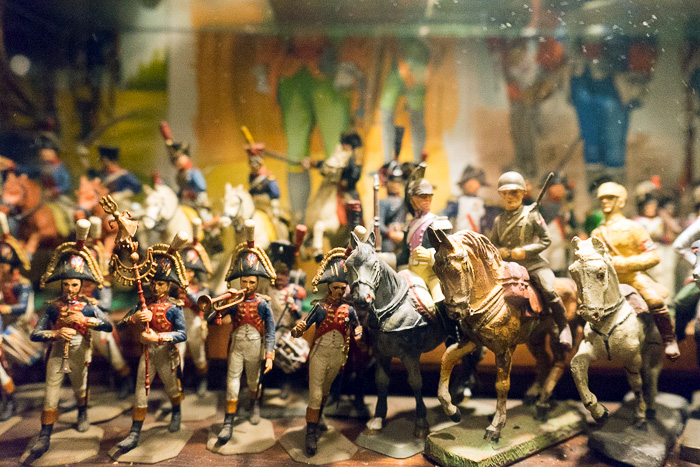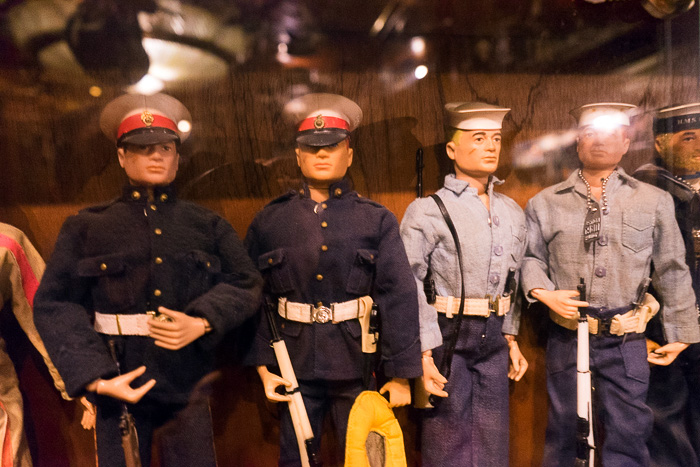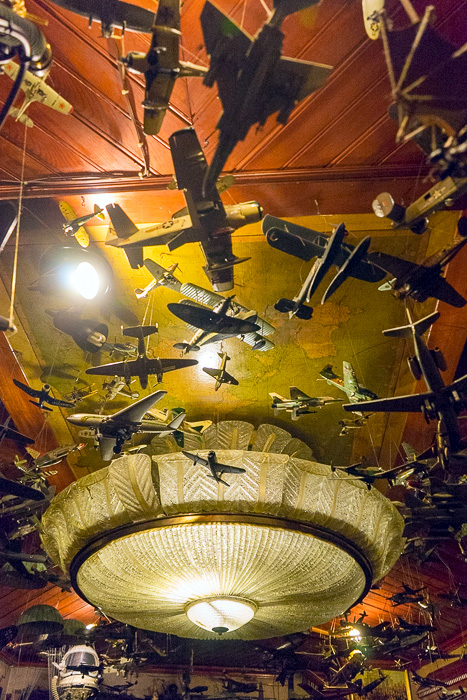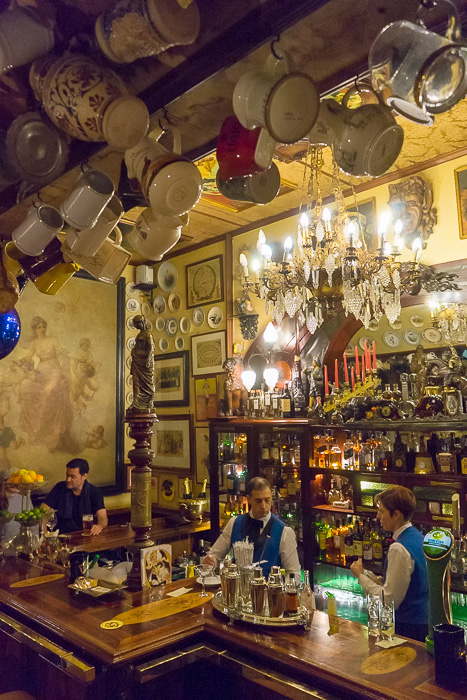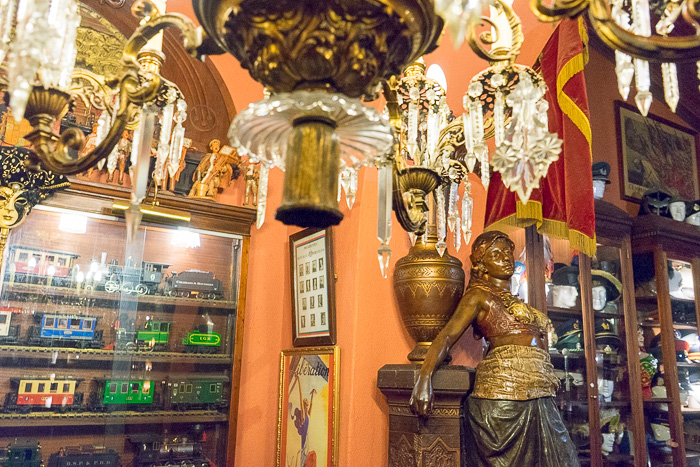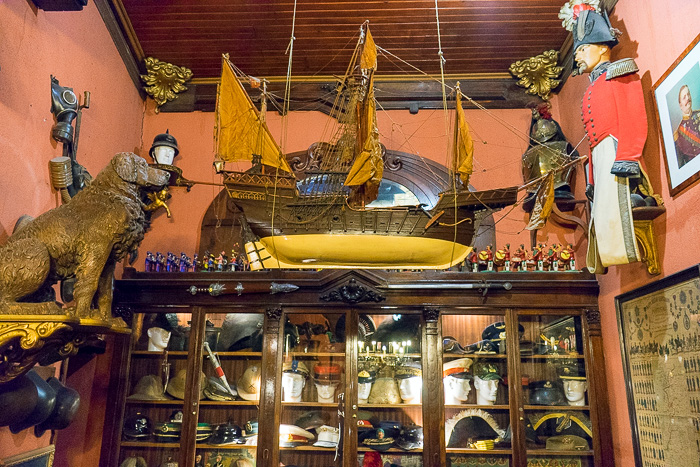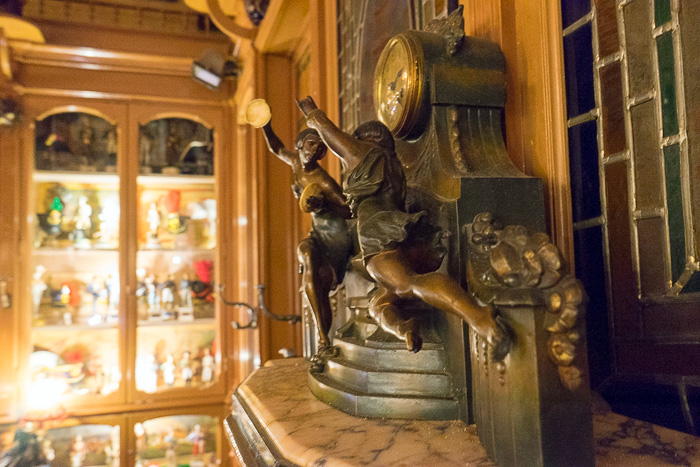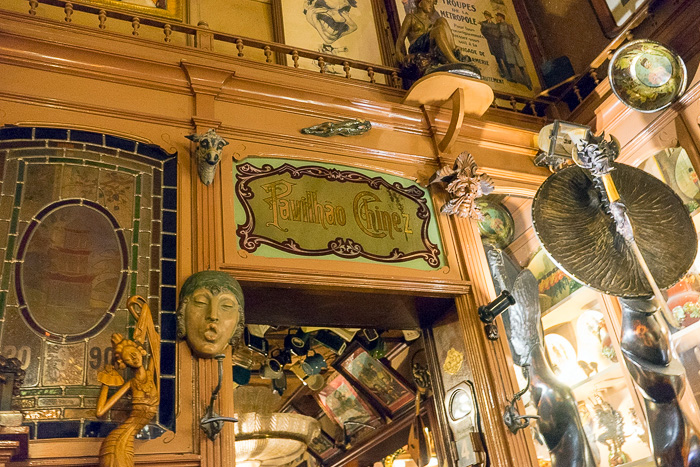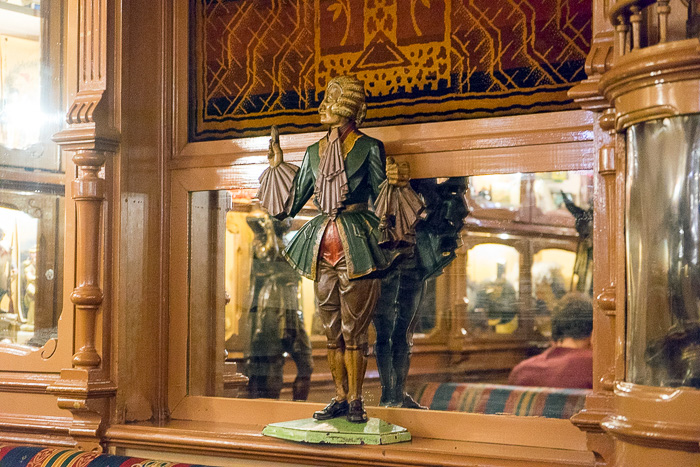 Procópio Bar Photos: