Setúbal: The Port, the Fortress and Choco Frito
For all its aspirations to high culture, with avenues named for opera singers and plazas dedicated to poets, Setúbal is a fishing town at heart, and always has been. With a privileged position on one of Europe's prime natural Atlantic ports, Setúbal has long been defined by its relationship with the sea. We went to check out the docks, and indulge in the city's most famous dish, choco frito, before climbing to the castle.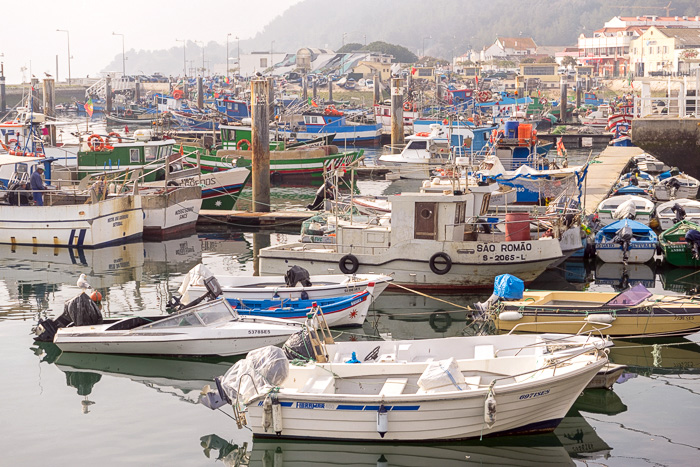 We had slept soundly in the RM Guesthouse, where we had been invited to stay, and after a generous breakfast at the hotel, we felt ready for a big day of exploration. Not that we had far to go — one of the best things about the RM Guesthouse is its central location, near all of the city's main sights.
Walking along the waterfront, we soon arrived at the fisherman's wharf, where a fleet of colorful boats were anchored. With the calls of seagulls overhead, the bobbing vessels, and the sun still low on the horizon, this was such a lovely morning scene, that even the fishy stench was tolerable.
Setúbal borders both the Sado River and the Atlantic, so there's a wide variety of fish to be caught; a dolphin colony even lives in the Sado estuary, though I hope nobody is fishing for them. Sardines have long been important to the local economy, but nowadays most people associate Setúbal with choco frito.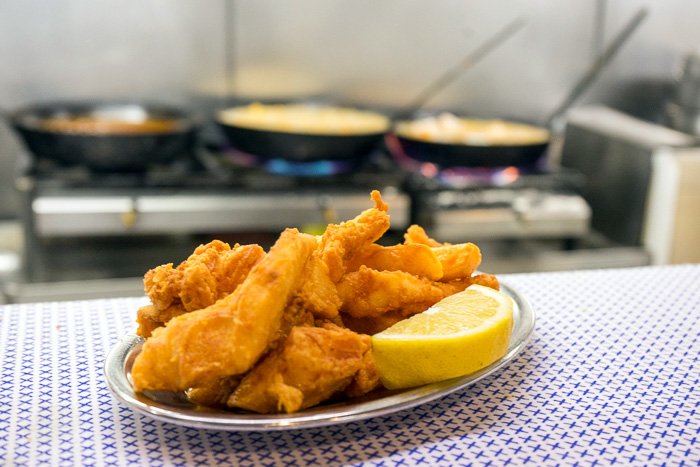 You're probably salivating right now, under the reasonable assumption that "choco frito" translates to "fried chocolate". But be careful with that greedy first bite! Your language skills aren't as perfect as you think, and you might gag after discovering that underneath the golden fried exterior lurks not chocolate, but cuttlefish.
But as long as you're aware that you're ordering fried cuttlefish, you're in for a treat. This is a famous dish in Setúbal for a reason, and the team at the RM Guesthouse gave us a tremendous recommendation for a restaurant in which to try it. Check out the classic Leo Do Petisco, near the port. This place is popular enough that you'll almost certainly have to take a number and wait for a table, but the line moves quickly, and the choco frito is worth it.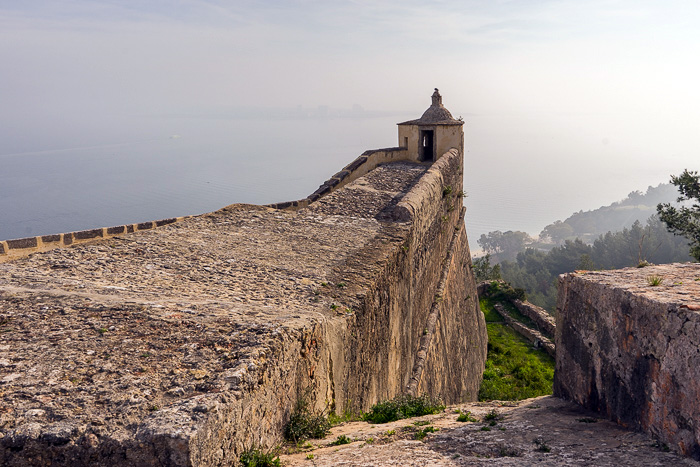 Bellies bursting with cuttlefish, we felt the need for exercise, and turned our eyes skyward toward Setúbal's fortress. The Forte de São Filipe dates from the 1500s, and boasts an incredible view over the city and the Sado River, as well as back towards Palmela and the Arrábida Park. Today, much of the fortress has been converted into a luxury hotel, although visitors are welcome to visit and grab a bite at the restaurant atop the ramparts.
Locations on our Map: Fisherman's Port | Leo Do Petisco | Forte de São Filipe