Lisbon's Secret Coping Mechanism: Alcohol
Lisbon is known as a melancholy city, and this is especially true in winter. It rains all the time, apartments are cold and damp, the tram never works, and that wind! But Lisboans have figured out the best way to combat depression: by getting good and drunk. (What's that you say? Alcohol actually just depresses you more? And the best cure for depression is physical exercise? Interesting. Now shut up and pour me another shot.)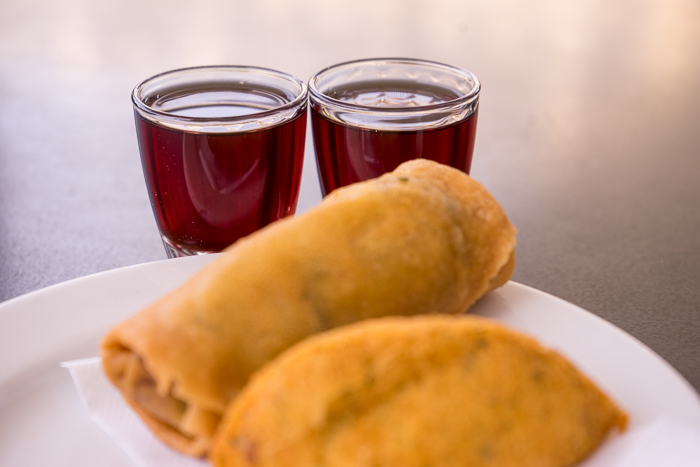 We've been pleasantly surprised by the quality of wine in Portugal. In Spain, we had noticed that Portuguese wines are rarely sold in supermarkets, and had assumed that this was because they couldn't compete with the home-grown stuff. But now, I'm starting to suspect it's because the Spain is jealous of its neighbor, and doesn't want its citizens to realize how good Portuguese wine is.
Portuguese grapes might not have the international profile of those from Spain or France, but there's a lot of variety. The country is split up between fourteen wine-producing regions. We loved almost all the bottles we tried from the Alentejo region, and there are also some excellent grapes around Lisbon, such as the Ramisco, produced in Colares.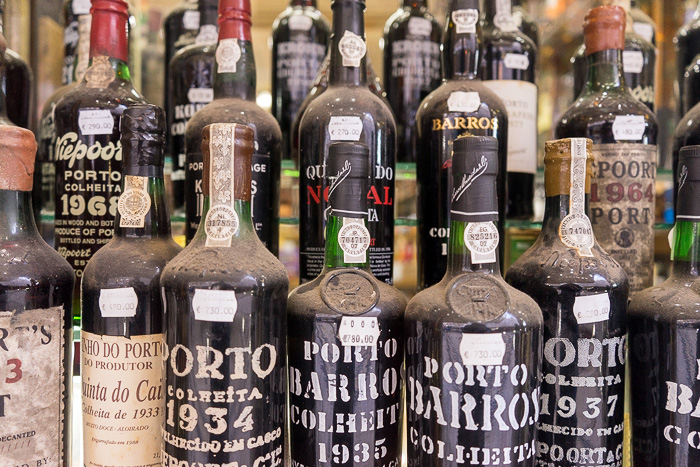 Of course, when people think about the wines of Portugal, they generally think about port wine. This strong, sweet, fortified wine might come from Porto but it's also extremely popular in Lisbon, where it's sold for almost nothing in taverns all around the city. For a wide selection, check out the Instituto dos Vinhos do Douro e do Porto, near the Miradouro de São Pedro.
Port's not really our thing, and we knew that before arriving. But there was another Portuguese variety we weren't aware of: the Vinho Verde, or "Green Wine", which is only produced in the far north of the country. This is a very light, fresh wine… the name refers more to its age than its color. These wines have just a touch of fizz, and are kind of a middle ground between white and sparkling. And due to their youth, they're slightly less alcoholic than regular wines… so let's go ahead and order another bottle.
Another boozy discovery we made in Lisbon was ginjinha, or ginja, a liquor made from sour cherries. Unlike port or green wine, ginja originates from Lisbon, and you can still find bars which are dedicated entirely to the drink. It's served as a shot, usually with one of the little ginja berries at the bottom of the glass. Our favorite joint is at the Praça Rossio, with the telling name of A Ginjinha.
Locations on our Map: Instituto dos Vinhos do Douro e do Porto | A Ginjinha