The Ascensor da Glória and Miradouro de São Pedro de Alcântara
Connecting the Praça dos Restauradores to the Bairro Alto, the Ascensor da Glória has been in operation since 1885. We took a ride to the top, where we checked out the views from the Miradouro de São Pedro de Alcântara, one of the most popular viewpoints in the city.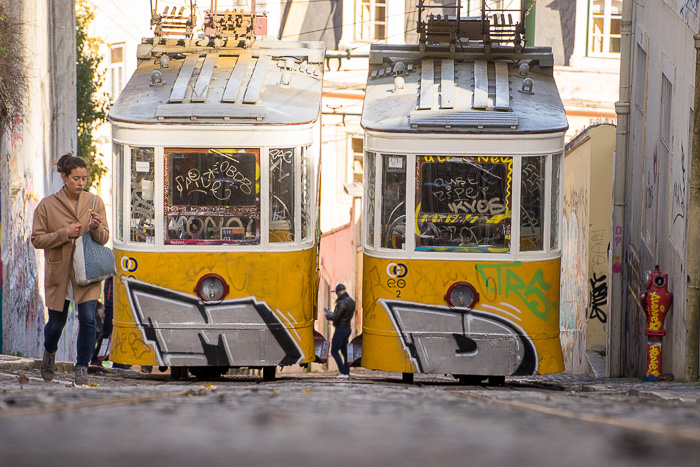 The Ascensor da Glória was the second funicular we discovered, after having ridden on the Ascensor da Lavra the week prior. Unwittingly, we were visiting them in the order of their construction; Lavra is the oldest, and Glória was the city's second of three funiculars. (You're next, Bica!) The Glória was originally powered by water counterweights, but upgraded to electricity in 1915.
If we had found the Ascensor da Lavra to be fairly useless, this one is totally unnecessary. The Calçada da Glória is not among Lisbon's most treacherous hills. In fact, compared to the one we have to scale every day to reach our apartment, it's a piece of cake. If you're in even halfway decent shape, you can literally walk up it faster than it takes to wait for the funicular.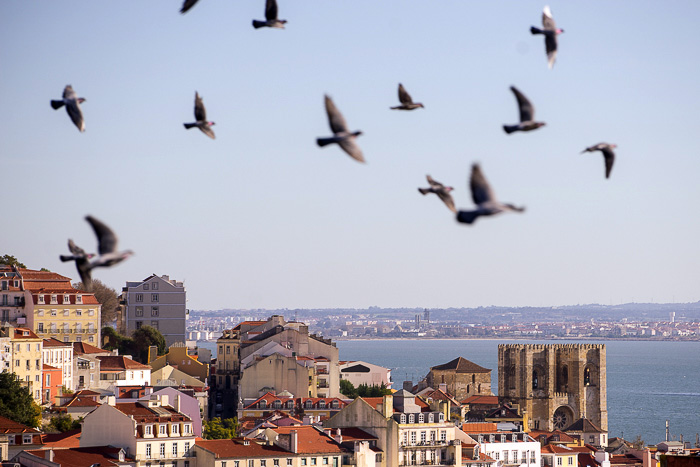 Also, it's too expensive. We've found Lisbon to be fair about prices for tourists, but this isn't the case for its funiculars. Locals (and anyone with a Viva Viagem transport card) can pay just to get up the hill. But if you don't have this card, you're forced to buy a round-trip ticket, even though it stands to reason that you will probably stay at the top of the hill. It's a naked money grab, and must irritate the majority of visitors.
It might be useless and pricey, but "fun" is part of a funicular's name. And when a viewpoint as remarkable as the São Pedro de Alcântara awaits you at the top, that's just a bonus. From here, you have amazing vistas over the city and the Tagus. Unfortunately, the platform was closed for construction during our visit, but the views are still remarkable, and the holiday atmosphere at the lookout was lively.
Locations on our Map: Ascensor da Gloria | Miradouro de São Pedro de Alcântara
-Please Support For 91 Days On Steemit and Sola